Home Line Baptist Church Welcomes You
We at Home Line Baptist Church would like to welcome you to our website.  The information on the following pages will give you an idea of what we believe.  But to get the full experience of what we are about we welcome you to come and visit us for a Sunday morning service.  You will find that the people at Home Line Baptist Church are very friendly and inviting.  Come join us will you?  We would love to have you as our guest!
Home Line Baptist Church
is a fundamental, independent Baptist Church located just north of the 250 Loop and West of Midland Dr. We are currently meeting in a temporary location that God has provided, and we are hoping to establish a permanent location this year. 
There are more than 15,000 independent Baptist churches in America and at least 10,000 independent Baptist missionaries serving on mission fields worldwide. Every independent Baptist church is an autonomous congregation. We are self-governing and self-supporting. The head of the church is the Lord Jesus Christ.
The Bible is our sole authority for faith and practice. It is our desire to be a true New Testament church. At Home Line Baptist Church we have one message - - the message of the Lord Jesus Christ; and one ministry - - the ministry He has given us to go into all the world and preach the gospel to every creature.
Home Line Baptist Church emphasizes reaching out to others as well as a personal relationship with the Lord. Every individual is important to Christ, and so it is with us. We strive to be a help to others recognizing that people have both physical and spiritual needs. We want you to know our Saviour and experience the abundant life that His Word promises.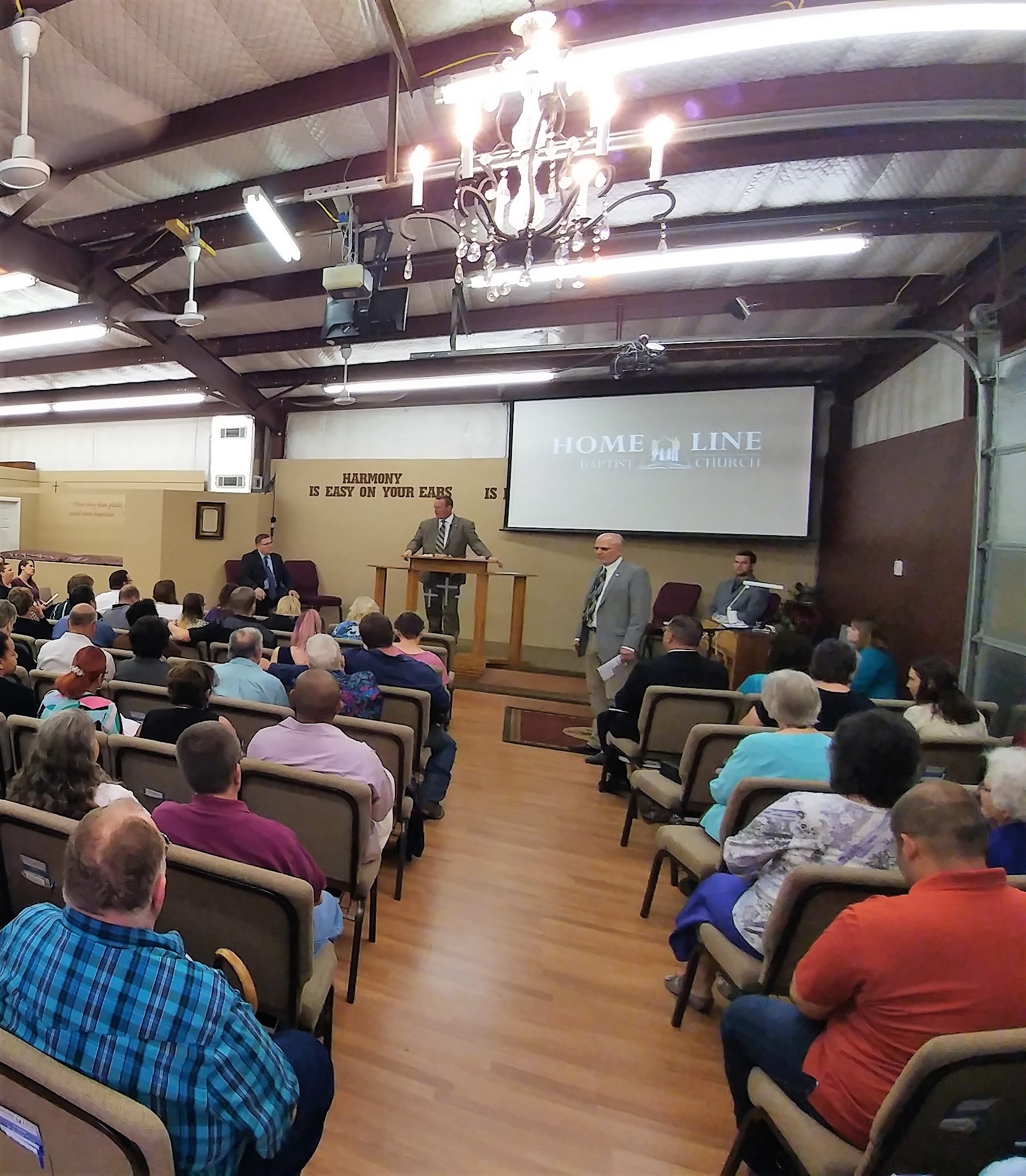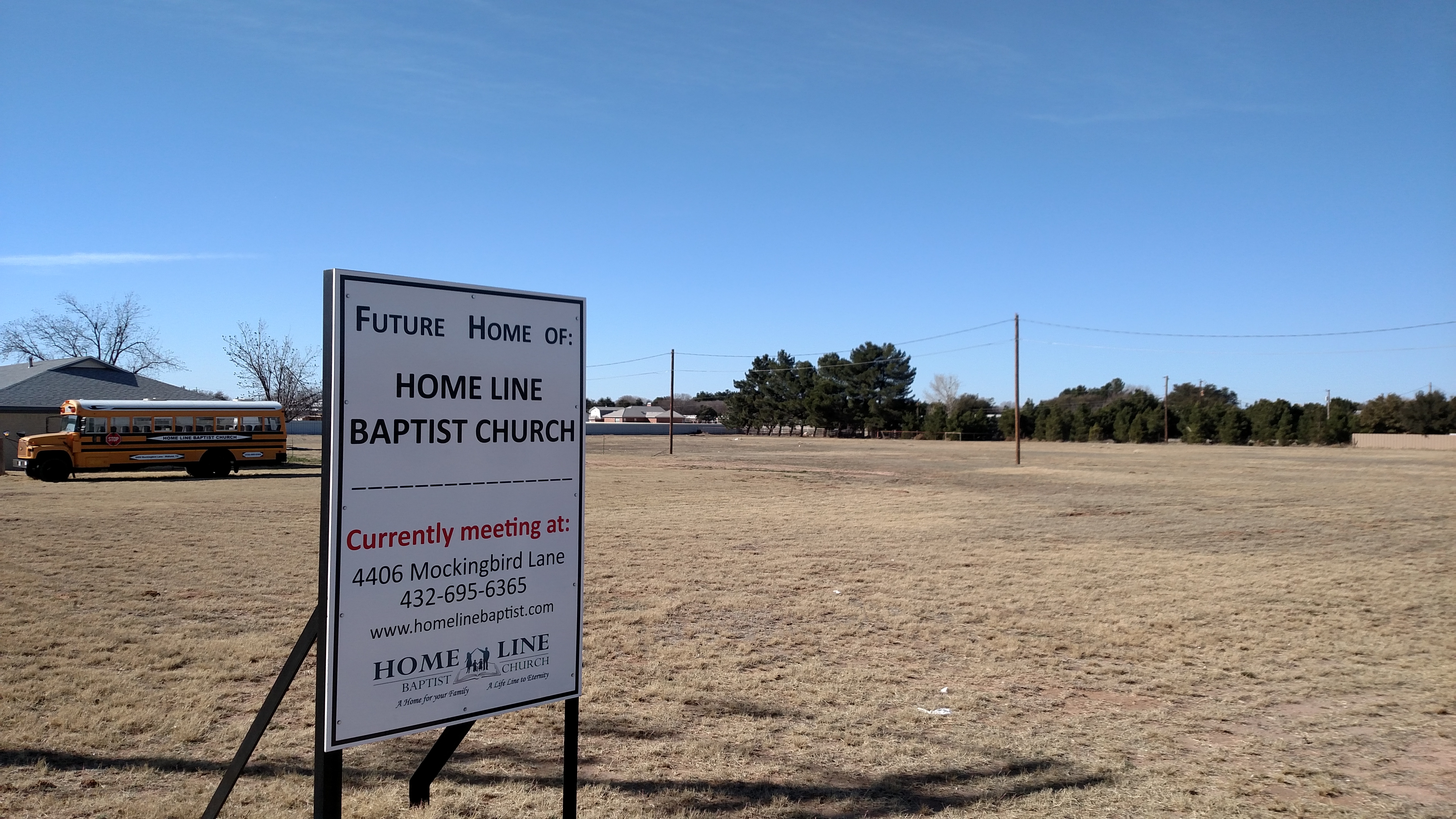 Future Home!
The Lord has allowed us to purchase 5.1 acres of land on the corner of Midkiff and Bluebird Lane! We are praying that he would allow us to break ground this year!